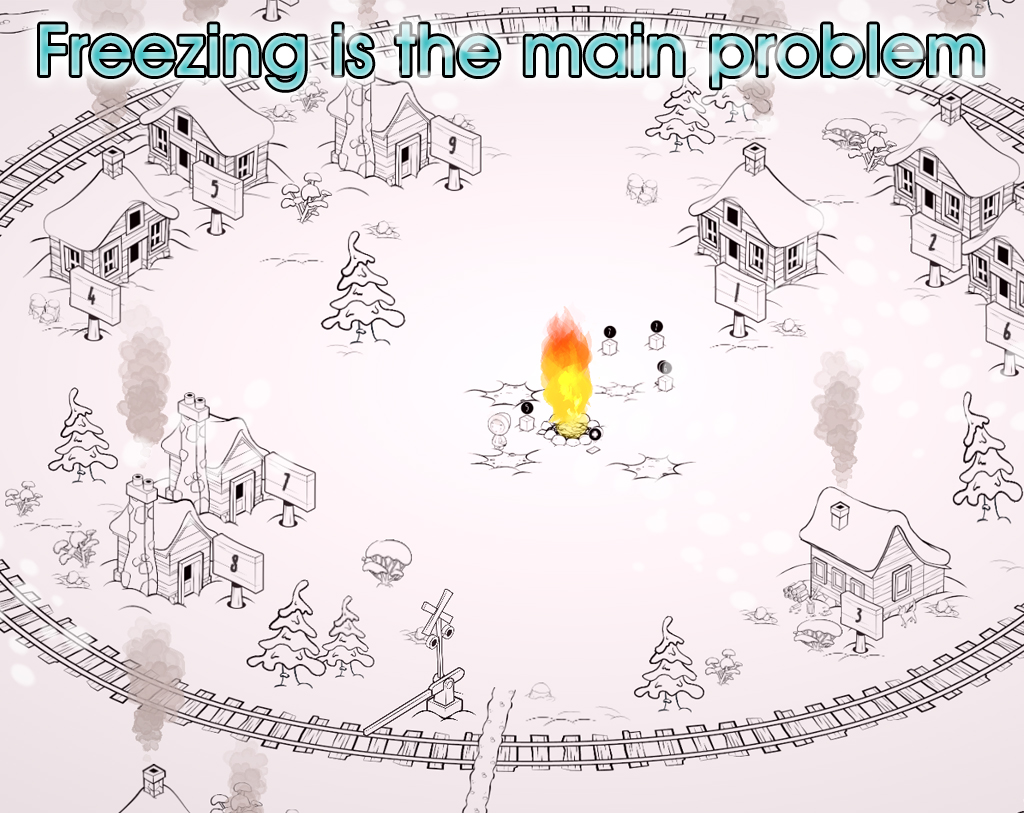 Freezing is the main problem
Freezing is the main problem is a game about delivering packets and making sacrifices!

You have packets to deliver! Your only enemy is the biting cold. Good that you have a crackling fire to keep you warm. But your only way to feed the flames is sacrificing some of the packets. The smaller the fire gets the slower you move, so hurry up! !


Deliver packages to houses nearby...


...or go further and try to make important deliveries to the local hospital.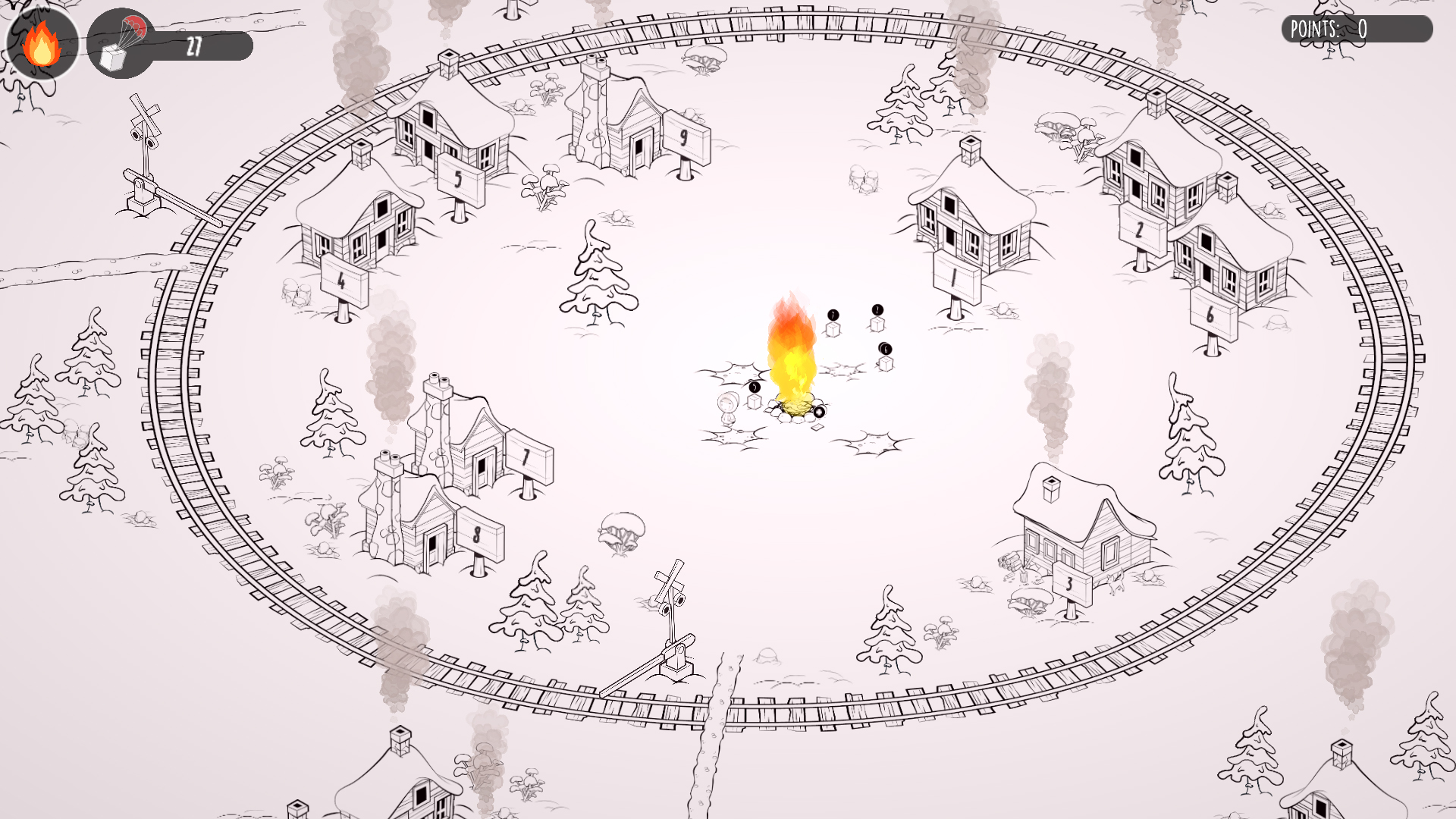 Right click to zoom and get a better overview of the surroundings!

The number on the packages shows the number of the house to deliver to
Click near the fire to feed it with picked up objects!
The top left meter, shows the fire intensity!
New packages will be delivered every 30 seconds
control the character with the mouse
** Thanks a lot for playing and have fun! **
Happily brought to you by:
skodone (@skodone) -- Brian Main (@brian-main) -- taliwoop (@taliwoop) -- Frauke H. (@frauke-h) -- Angie Hanko (@angie-hanko) , and CausaCreations (@causacreations)

Download
Click download now to get access to the following files:
Freezing is the main problem (Built).zip
37 MB
Freezing is the main problem (SourceCode).zip
137 MB